We created
revolution in app
Kinesis training is your training partner for your online interactive training classes. Forget about the subscriptions where you pay once and... never attend! You can now search for the workout of your preference, reserve your seat and pay as you go. Our professional trainers will guide you during the live training sessions, so that you can get the maximum out of your... sweat!

Register now and get a bonus of +20% credits of your first payment!!
Download App

For android devices
Download App

For ios devices
Browser Access

Chrome, Safari, Edge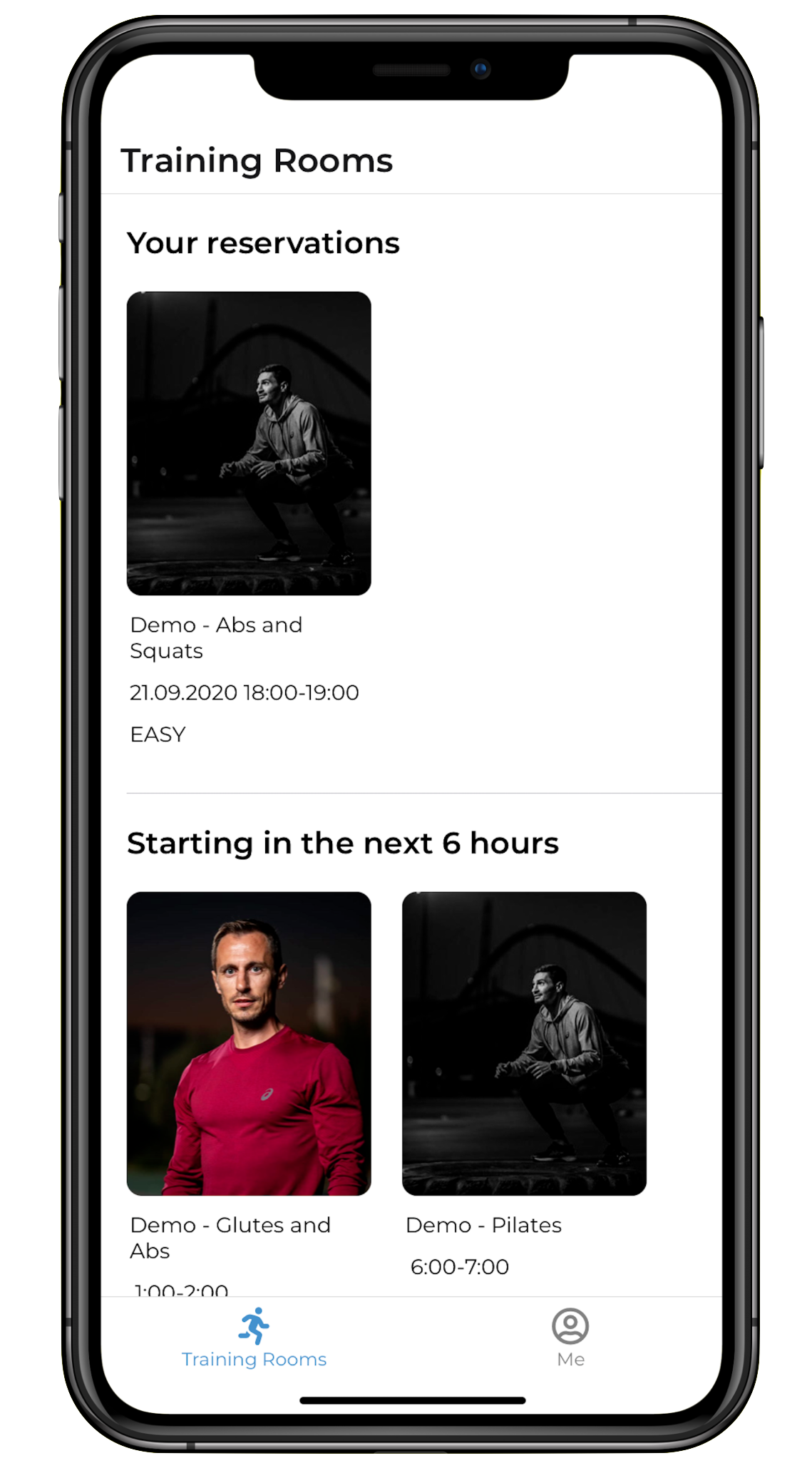 01.

About app
We are innovators
Schedule, Interactive Trainings, Payments are now part of one app
Innovative
Enhanced privacy controls make you visible only to the necessary people... your trainers.
Easy
Find the workout that suits you and reserve your seat. Be fast!
Modern
Supports Desktop, iOS (12+) and Android Devices (8+).
Simple
Use your Apple or Google account and get instant access to the available workouts.
02.

App screens
Look how it works
3.

FAQ
ANSWERS TO YOUR QUESTIONS?
Sign Up
You can sign up using 3 different ways:
Apple Sign Up
Google Sign Up
Using your own email / password
After you have finished your registration process someone from the Kinesis Training Team will review and verify your account.
Login
You can sign in using 3 different ways:
Apple Sign In
Google Sign In
Using your own email / password
You must be verified prior to getting access. You will get notified after your registration processing is finished.
Purchase Trainings
Navigate through the variety of scheduled workouts and book your seat. Kinesis Training will notify you via push notifications that your workout is about to start! If you dont have credits check how you can load your virtual wallet with credits here.
Live Streaming
Kinesis Training uses an embedded video platform with main focus on user privacy. Our video platform has a built-in feature so that customers cannot see each other but only themselves and the trainer(s) - when their camera is on. This feature gives people the ability to open their cameras to their trainers!
In certain cases some workouts might use https://zoom.us to deliver the online training experience. Please download a Zoom Client to be prepared in case this is required.

Privacy policy
Find here our privacy policy
Terms And Conditions
Find here our terms and conditions
Payments
For each 1 € you will receive 100 credits to your virtual wallet and the credits added after a successful payment are expiring after 90 days if not used. Find below how you can load credits to your virtual wallet:
Using a Credit / Debit CardFrom your browserFrom the left navigation bar press Add Funds -> Add with Credit / Debit Card. A wizard will appear where you can enter your card details, select the amount and submit the payment

From your mobile appFrom the bottom navigation bar press Me -> My Wallet -> Add with Credit / Debit Card. A menu will appear where you can add your card details, select the amount and submit the payment.
When you add funds using your credit cards, the credits will automatically appear to your wallet after the payment is successfully submitted.
---
Using a bank transferCurrently we support loading funds via bank transfer to the following banks

Alpha Bank GR0901403600360002002012445 KINESIS TRAINING IKE
Eurobank GR6902602530000490201215500 KINESIS TRAINING IKE
Send us the bank receipt at
payments@kinesis-training.com
after the bank transfer to load the credits to your account.